Make world a better place for everyone.
Chaube Educational Trust's mission in education is to empower disadvantaged women and children to become productive members of society through basic educational assistance, vocational and technology training, teaching and arts and sports programmes. Our educational programmes are multifaceted with formal schools, tuition centres and adult literacy programmes. The adult literacy programme helps empower the women in slums by teaching them to read and write their local languages.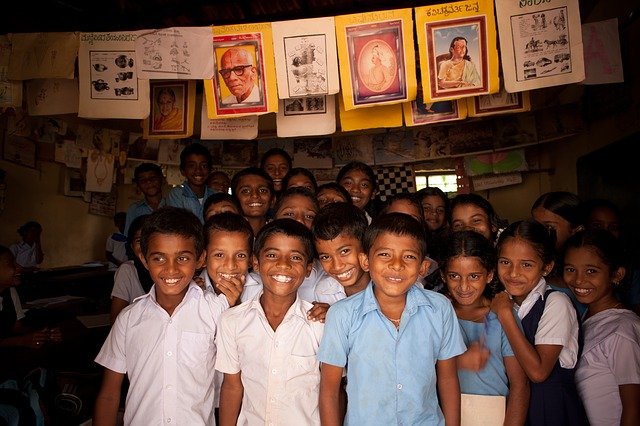 "Together We Can, We Will Make A Difference"
So LEND a helping hand to donate us and make this country feel proud.
India is a developing nation. Although its economy is growing, poverty is still a major challenge. We can only achieve this with your help. Your small help can bring a big change.
Help Children in many ways, 50% TAX Exemption u/s 80G(5) with cash donations can be sent to Mumbai at the trust address.
Please note that your donations should be in the name: "CHAUBE EDUCATIONAL TRUST"
AXIS BANK LIMITED
A/C# 920010060985307
Vasant Vihar MH, Thane,
RTGS/NEFT IFSC Code UTIB0004506
ICICI BANK LIMITED
A/C# 026701007717
Thakur Village Branch, Mumbai,
RTGS/NEFT IFSC Code ICIC0000267
For further queries, kindly contact at chaubetrust@gmail.com
We are always there to help needy people. No matter whatever it is war, natural disaster or disease breakout. We are always counted by people and never disappoint them.
Education is the first right of any children and our priority is to ensure that every child is getting it. We are building schools and college various tier 3 cities.
There are still 3 billion people living in poverty. We are trying to ensure that every person on earth sleeps with a good meal. We won't stop until we get there.
People living under railway paths, streets, footpaths. We are constantly working to provide a home to them. We are also building orphanage, old age homes.
We hear war breaking throughout the world. We are there to cure those injured. War is something that should never happen, but it does and it's our responsibility to cure.
Helping other is humanity. We can't make it without help from people. We are thankful to them for volunteering and giving donations. We are able to provide assistance from it.
We can't make it alone. We need your help. Your small help can bring a big change.
We need you and your help​
It's impossible to help people without people helping others. We always need volunteers, who love to help.